We live in a time where everybody wants to have a startup, but a few possess what it takes to build a startup from the ground to the sky. There is an infinite number of possibilities in today's time, and people worldwide are banking on those ideas. However, the insufficiency of startup guidance has always been a shortcoming to many potential startups.
With an increasing number of startups coming up every single day, staying at the top of the game might seem troublesome to some. Innovation is directly related to excellence in just about any sector.
Sandeep Aggarwal business ventures and his experience counts a lot for every upcoming entrepreneur. Read on to find the startup lessons followed by Mr. Aggarwal himself!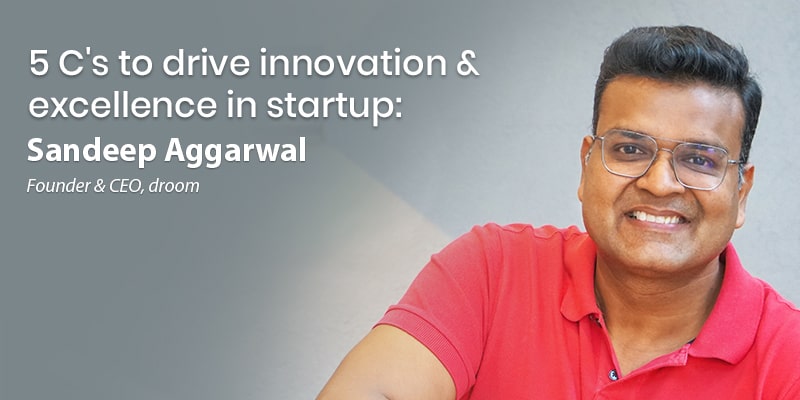 What do the C's stand for?
What are the five qualities that guarantee the bearer's success? The following collection of Sandeep Aggarwal startup ideas is the guidebook you didn't know you needed!
Commitment
No endeavor in the world can bloom with a hundred percent of commitment, let alone a business! Sandeep Aggarwal believes a cross-functional team consisting of people coming from different walks of life is a fantastic blend of innovation and responsibility in a workplace. The other flavors brought by the people would give a new perspective to the team and its mission. Keeping an open mind would open you up to a pool of new ideas and opportunities!
Constancy
The industry, technology, and the lives of people, in general, are constantly changing. The market demands new and innovative ideas. People who fail to understand the essence of change are bound to sublime into unpopularity.
What keeps businesses afloat? A constant change.
Nothing works better than the hit-and-trial approach to figure out what works best for you and your company, Sandeep Aggarwal states. Constancy in experimentation and evolution is a sure-shot way to success!
Capacity
Any startup brings along its fair share of opportunities and hardships for the employees. If you run a startup, an essential part of your job is understanding your employees' capacity. A work team that is not comfortable with the idea of innovation is likely to become a setback in their own and the company's growth.
How to deal with capacity issues? Sandeep Aggarwal strongly utters the core managing team must take measures to ensure the increase of the employees' capacity, and in turn, the company shall grow.
Catalysis
Aren't you overwhelmed with the ever upgrading technology and methodologies? Well, inculcating them in your business will give you a boost as nothing else would.
Sandeep Aggarwal says a team well equipped with the newest technologies in the market like AI, ML, big data, and cloud computing would be more open to innovative ideas. Your team would become the catalysts to the growth of your company.
Curiosity
The word "curiosity" is one of the very building blocks of any startup. It is curiosity that landed you your first big idea. It is curiosity that is going to bring your employees to think big and think new. Sandeep Aggarwal believes a curious mind is the home to innovation and should always be encouraged for the betterment of an individual and the company.
Conclusion
There truly is no shortcut to building a great company. But a few cheat codes never hurt! We believe that teaching the five qualities would help your startup reach new heights.